GOLD
With gold near 1264.70, 66% retracement the rise is 7 legs. Now it is possible to consider that wave iii up started based on yesterdays discussion however with the dollar still due for a near term rally from oversold conditions consider that till 1264 is not surpassed we may see one last dip lower in Gold prices. Above 1264 we go to 1287 at the trendline of the tops from the 2016 high.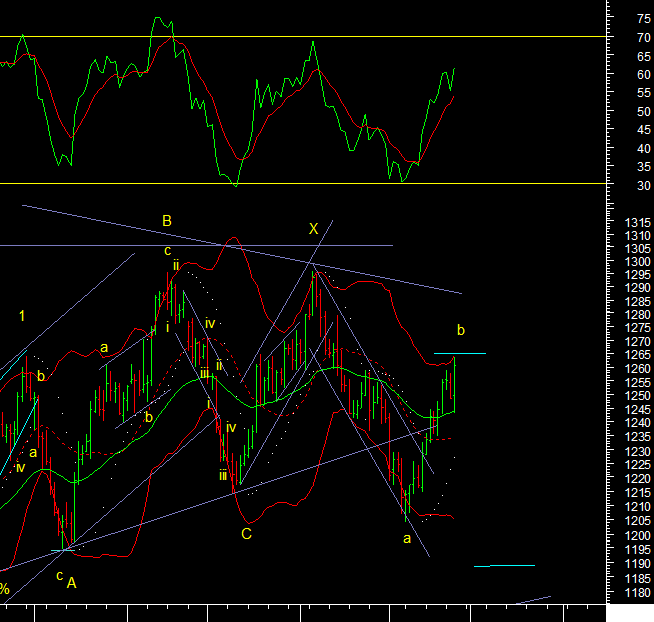 CORN CBT
Corn prices bottomed at the 66% mark and are quitely moving higher. Holding this level at 1780 long term we should be in the early stages of a new move higher. A new bull trend rather than a X wave is what I would think but far from over.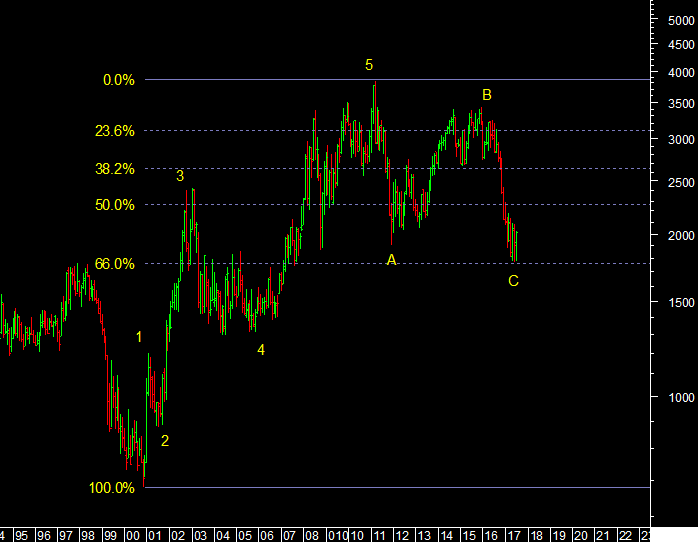 Copper
Copper prices to develop wave iv correction. RSI at 78 it is quite overbought. Forming a doji yesterday. Wave iv can be a 38.2% retracement back to 2.80$. It maybe a swift correction or possibly a more prolonged time wise pattern like a triangle.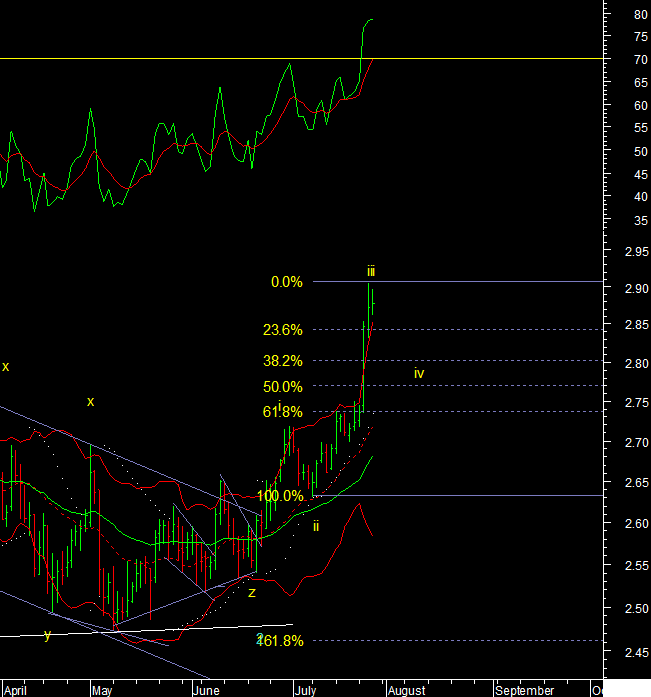 Gaur Gum
Guar Gum – is in the early stages of a larger up move. So it seems after the recent price action. In my last post I thought the rally was a 4th wave and it went past the 2015 low overlapping it. So that option is out. The only best option is that a A-B-C bear market ended in 2016. The recent correction in prices is to the lower end of a rising channel and that support has held so far near 6578. The rising channel marks the early stages of a larger rise if it holds and means prices would go beyond the 8671 high to test the upper end of the channel at 9490. Breakout above the rising channel at 9490 would go to the next major swing high at 12900.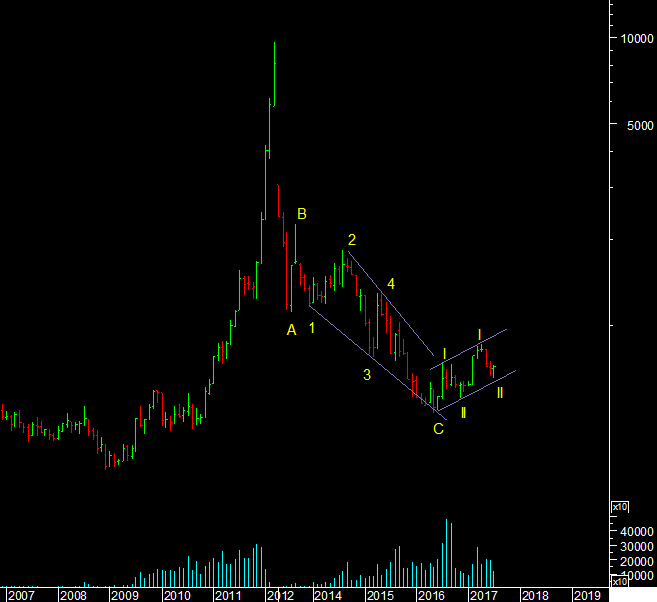 Silver
Silver – reached the upper Bollinger band at 16.82 and sold off. Staying below this level prices may start another decline back to 16.15 and then 15.50 and then 15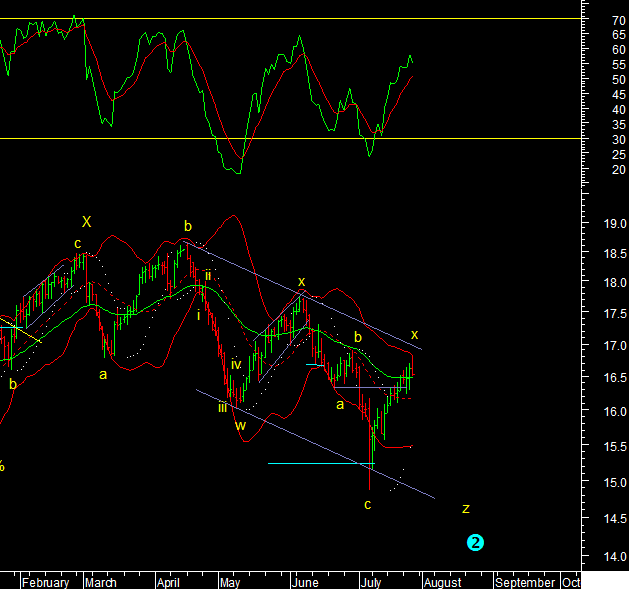 Turmeric
Turmeric completed an impulsive rally in wave i, after a dip in wave ii we should see wave iii. 7556 the recent high once crossed we go to iii=i, which can be between 9100-9800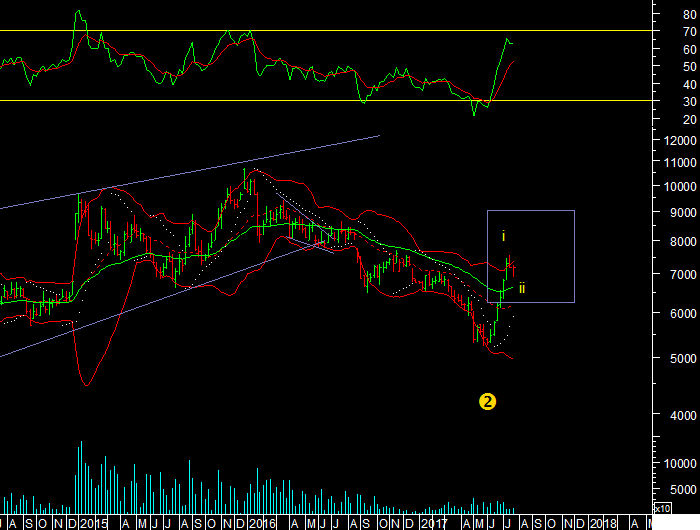 Copper MCX
No body gets the commodity rally just like nobody got the dollar bear market so I take credit for both forecasts. Global copper prices hit a 52 week high in wave 3. So MCX prices also should be o that path. A minor wave iv correction may get followed by wave v up. larger degree 3=1 is at 475 so we have a long way to go.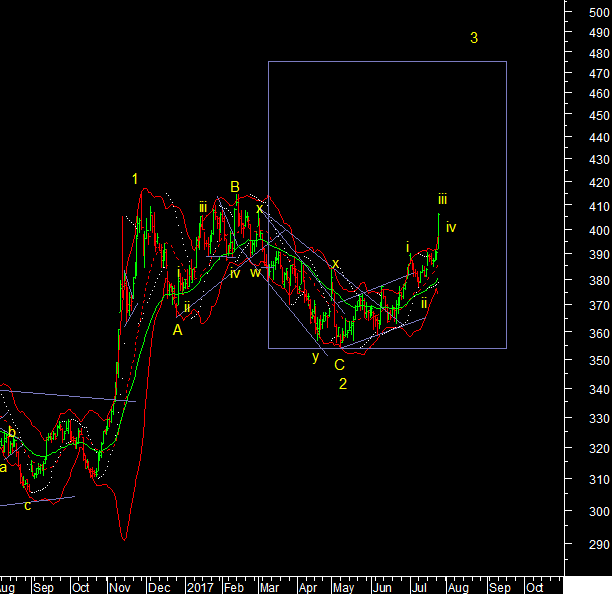 Aluminium MCX
Aluminium prices formed a triangle and broke out on the upside. Wave wise minor wave iii started. Breakout of a falling channel is above 125. Support from averages near 122. iii=i points to 127.80. And the channel breakout target based on the size of the channel goes to 132.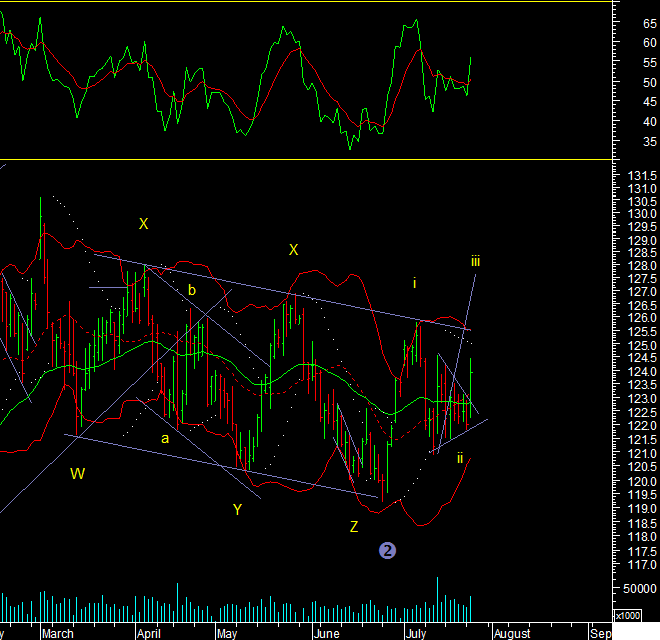 Zinc MCX
Zinc prices ticked up yesterday, daily momentum indicators are still to confirm, but a 3 wave correction to the lower band is complete, so wave iii up mostly started. The overhead trendline from the previous top is at 188.8 as the first resistance followed by iii=i near 209. That is the easy part. The one hard to digest is that wave 3=1 at larger degree now points to 330. Wave 1 ended at 204.20, and a move above that would have the potential to go to as far as 330.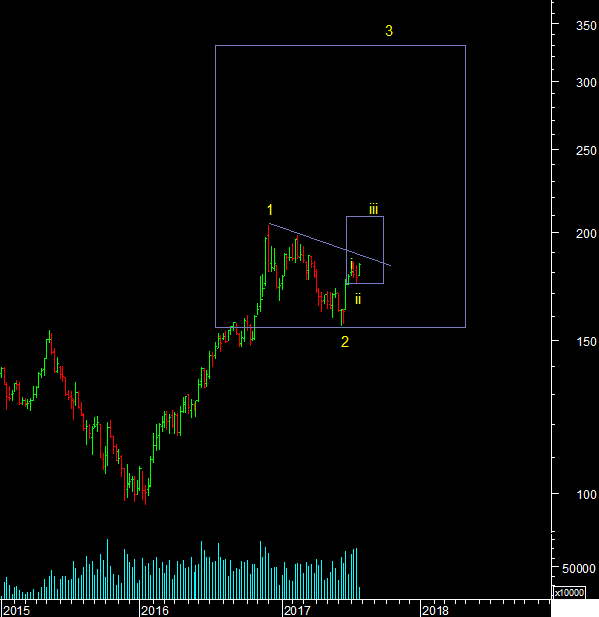 Adam Smith Associates offers trade & commodity finance related services & solutions to its domestic and international clients. Views expressed in this article are purely of the author – Mr Rohit Srivastava – a leading technical analyst. Visit www.adamsmith.tv for services offered by Adam Smith Associates Pvt Ltd