Silver MCX
Silver is in wave c down and c=a can point to 37608. The recent high for wave b is at 40632. Wave c may also extend lower to the 2 year trendline support that is closer to 36026. Wave c will be a 5 wave decline so till 5 waves down do not complete the move is not complete.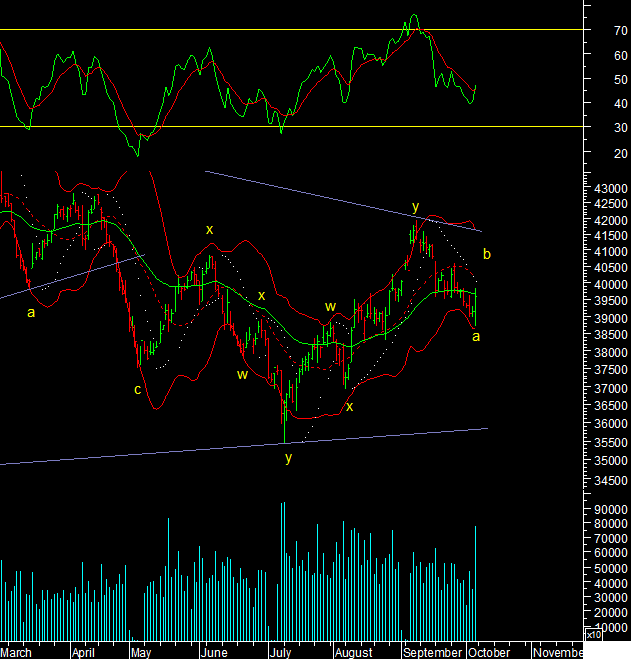 Copper MCX
Copper Mcx started minor wave v of 5 as a final push higher to a new high above the 466 high. Hard to put a number on how far it should go. But wave v of 5 should be final move for the last metal in the sector making a 5 wave advance.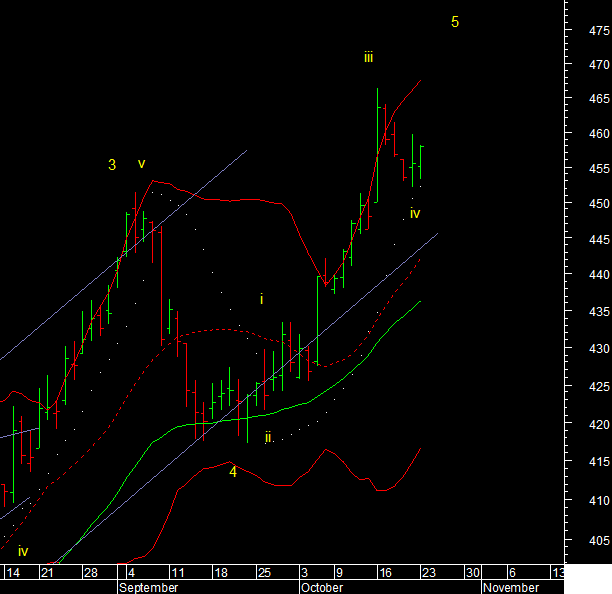 GOLD Daily MCX
Gold was down and managed to push the daily momentum into sell mode. Gold Mcx closed very near the 40dema at 29571, below which gold should head to the lower Bollinger band at 29294. On weekly charts the 20/40 day averages are near 29090 as the next important support level. The weekly momentum also crossed over to the sell side as gold closed down for the week.