GOLD MCX Daily
No change in trend or view here. A slow decline is on as the dollar rises. So the USDINR can support mcx prices even as comex prices fall but the bias is negative. The 20dma at 29563 should be the key resistance level.  Retracement levels are open at 50-61.8%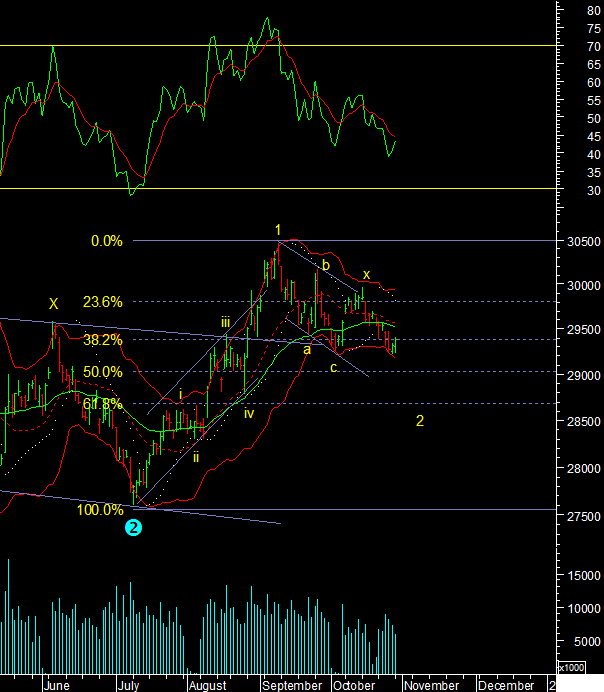 LEAD MCX
Lead Prices started to break down. They may close the month down today. This can mean that longer term we completed a 5 wave advance in a double top as shown on this weekly chart. Major support levels are 144-142 at the lower trendlines and the wave 4 swing low at 131.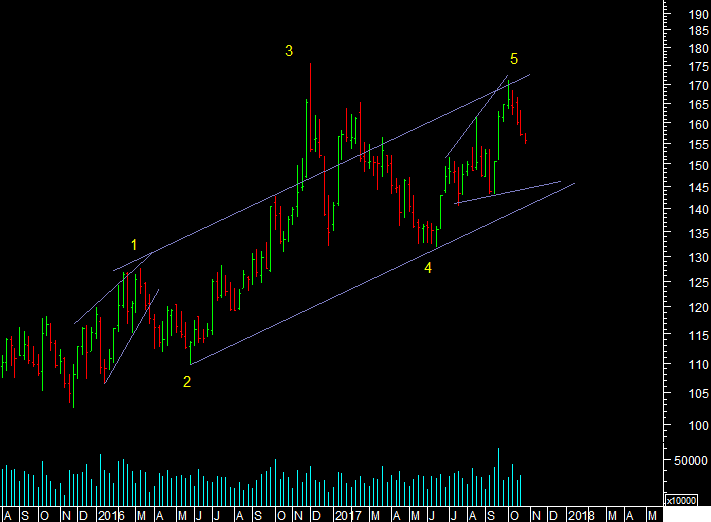 ALUMINIUM MCX
A 5 wave rise done for Aluminium the next set of levels are at 135 and 131 as long as we are below the 142 mark. Below 131 we would have to be open to 120 as well.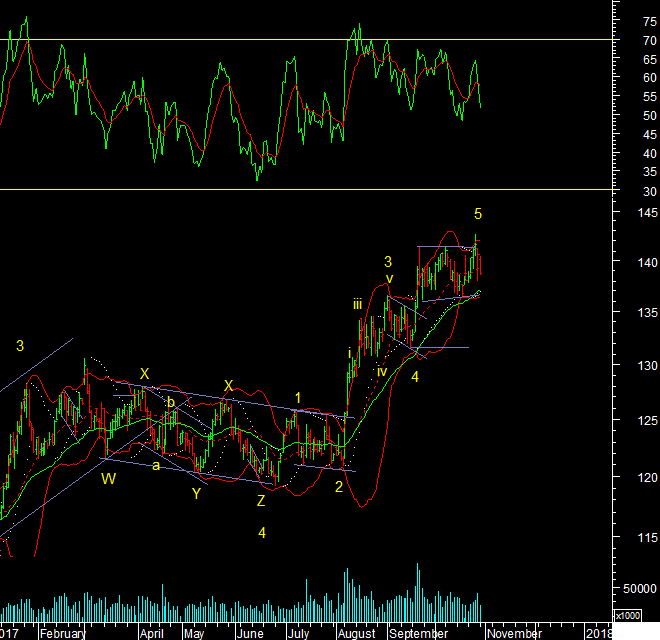 COPPER MCX
Copper prices stopped short of a new high, so wave v of 5 was truncated. The first support is at 440 [40dema and trendline] and if that breaks we go to the wave 4 low near 417.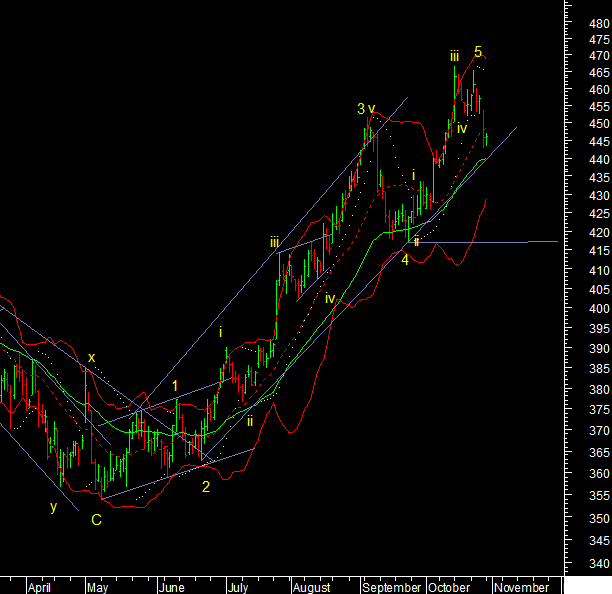 BSE METALS
The BSE Metal index has completed a 5 wave advance from the Sept low and possibly from the May bottom. With Base metal prices also giving up expect a deeper cut in metal stocks in the coming weeks as they give back some of the gains. Going back to the wave iv low is normal.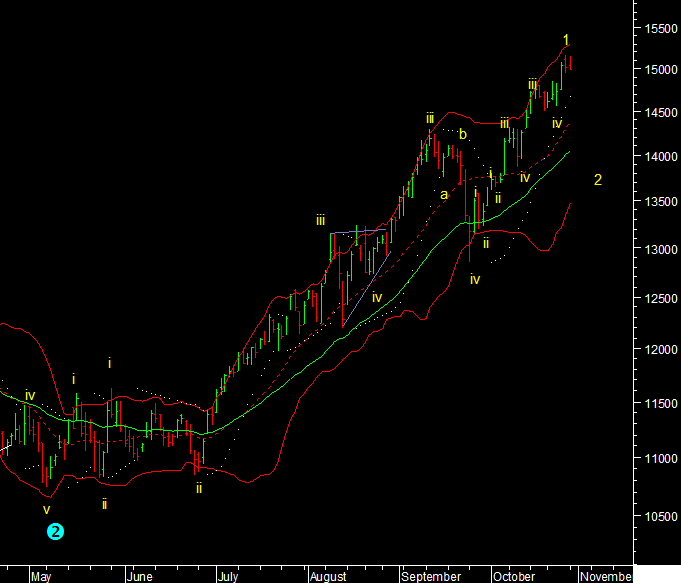 NATURAL GAS
Natural Gas for months is forming a triangle in what could be a right shoulder. The resistance line for the x wave is at 3.08, and the support is at 2.78, If 2.78 breaks we would head to 2.5-2.30.