With the advent of so many indices there is always an index you will find to justify something. So while wave E has thrown over the upper line in the Nifty, I have changed it to wave 5 at the top, wave E is not ruled out on the Nifty 500 or on this new BSE Finance index with perfect touch points. Unlike the Banking index that has less than a dozen stocks in it the BSE Finance index has 100 stocks in it. So it is a better representation of the sector or industry. This is a distribution pattern with pattern implications for a move down to below the neckline equal in size to the pattern itself.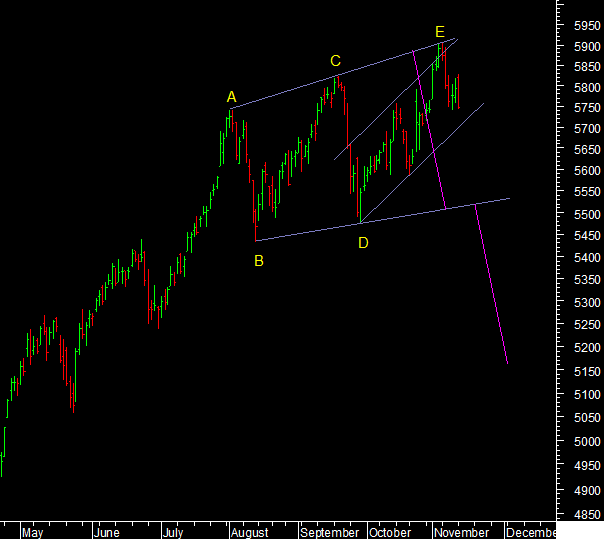 Similarly on the S&P BSE Sensex Next 50 index, with a slight throw over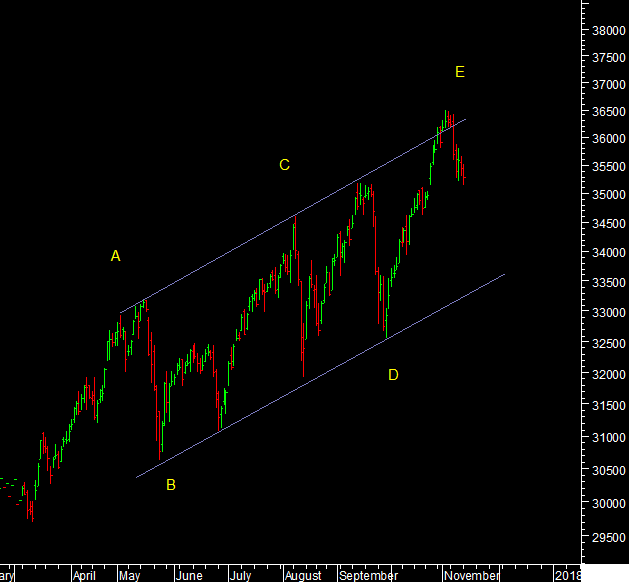 So Nifty may have gone too far for E but a close below 10230 puts it inside the trendline of the previous two highs that it broke out of. Staying below 10230 therefore is a sign of failure.