CRB Index
The CRB Index of commodities is now tracking higher with Oil and base metals. Only the PMs are lagging behind. While it is possible to imagine that Crude is still in wave B as a triangle, the CRB index that mostly reflects energy looks like it maybe done. The recent bottom involved a 66% retracement in price [blue line] and a weekly RSI of 29. Wave C up should not only carry to the wave A high but go past the grey trendline that marks the 2009 lows to rule out the case for new lows first in the index and oil as some are anticipating. My markings can change to 1-2-3 but even conservatively we should go in wave C to the upper end of the channel near 215 [current 178]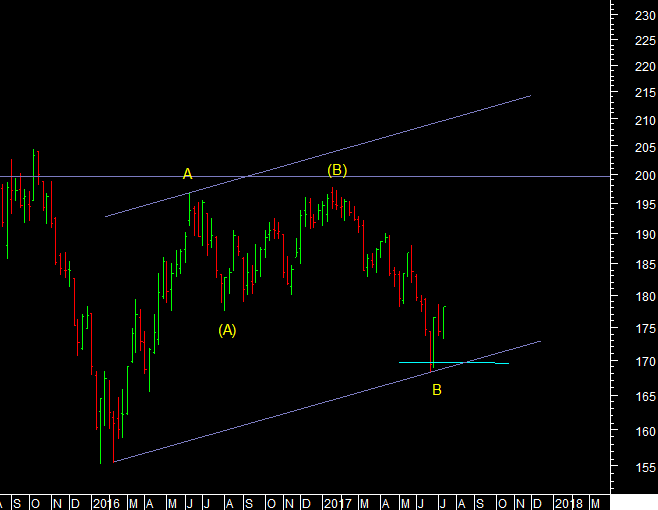 BSE 200
Is it possible to count the rise from 2009 as 5 waves? I usually take 2008-2013 as a triangle. But if I go by all the impulse wave markings of the street for each rally since 2009 it can be done as 9 legs are complete. In 2015 when I called the market top I used the Arithmetic scale chart of the BSE 200 or broader indices to project that the upper end of the channel was reached and we may go to the lower end. After 12 months down a move up started that after 2 years and adding 4 more waves [yellow extention] has brought us back to the upper end of the channel on the arithmetic scale. So it is a key resistance zone as much as given the number of waves completing the blow markings show we have 5+4=9 waves that can be marked as complete 5 waves with a 3rd wave extended for the long term 5th wave [circle]. Let us see what unfolds here.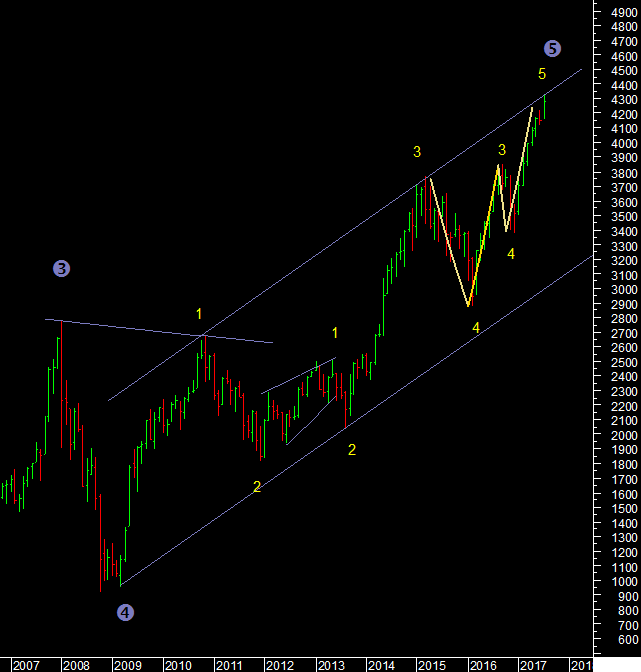 NASDAQ 100
The Nasdaq 100, a year back among the many alternates I considered was a triangle for 2015-2016. Going back to that it changes the outlook for the Nasdaq near term. Wave 5 up would have only started. The upper trendline of the highs goes to 6080-6100.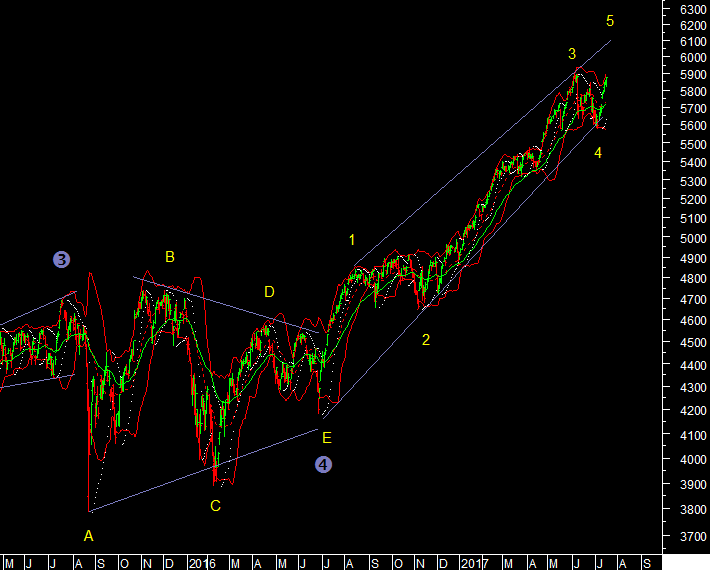 DOW
Dow – wave 5 is extending, we are now in wave v of 5 and that is also subdividing. 21340 is the lower trendline and till it does not break we can go to 21800.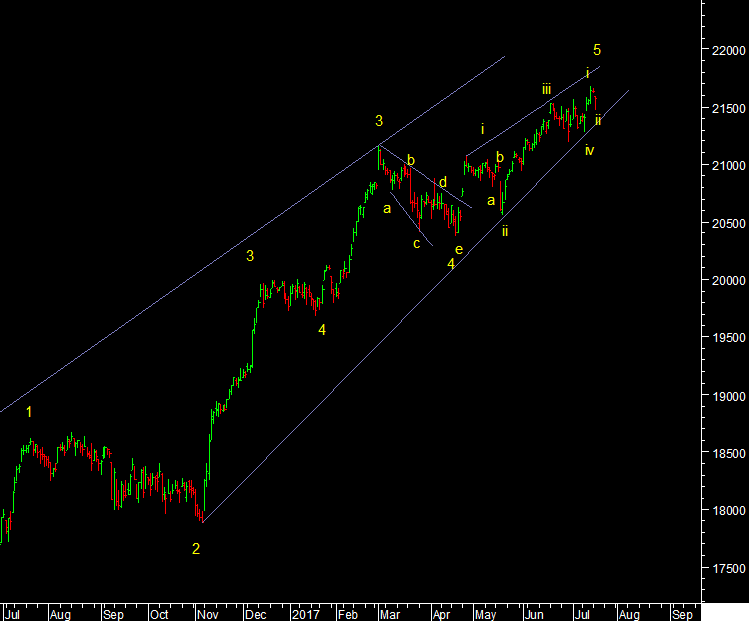 DAX – leading the way for Europe
Unlike US stocks that are stretching out in wave 5 higher, the European indices have 5 wave declines. It shows up very clearly in the German DAX. It recently bounced back in 3 waves to almost 61.8%. Yesterday it fell below the b wave low confirming that the bounce was corrective and maybe wave 3 down to  12060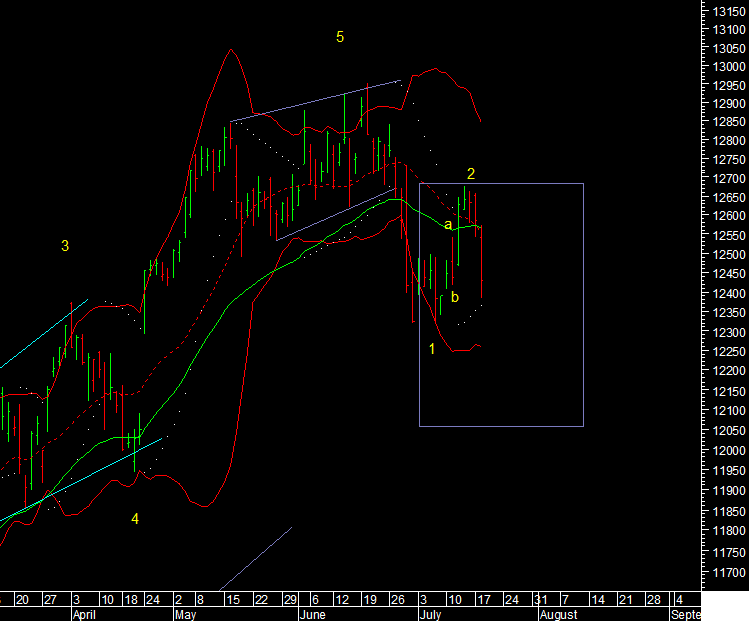 Adam Smith Associates offers trade & commodity finance related services & solutions to its domestic and international clients. Views expressed in this article are purely of the author – Mr Rohit Srivastava – a leading technical analyst. Visit www.adamsmith.tv for services offered by Adam Smith Associates Pvt Ltd