NASDAQ
So while the Dow tested its highs again the Nasdaq was again pulled down as all the FANG stocks gave up. The Nasdaq 100 index broke the 29/06 swing low. The neckline of a h&s broken the pattern points to 5420.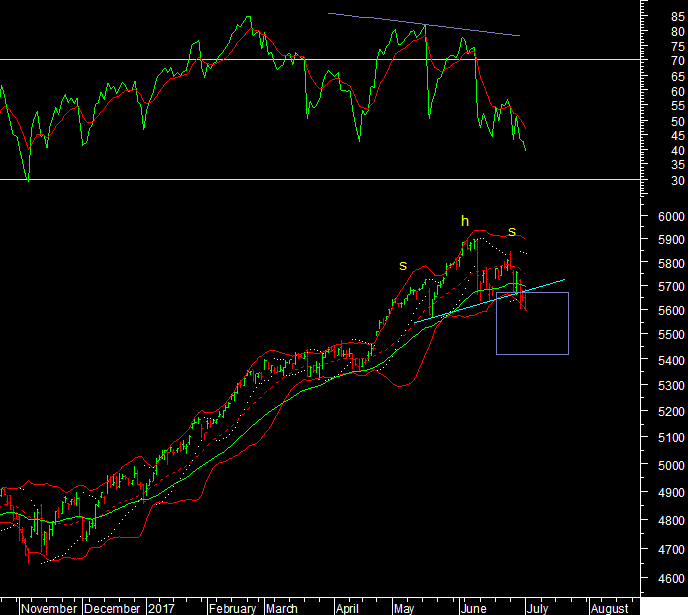 DAX
DAX – the German index has not confirmed a trend reversal on long term charts yet but it did form a doji star on the quarterly chart. That it did so after achieving the target of 5=1 shown by the box makes it an important candle to watch as the trend could be complete here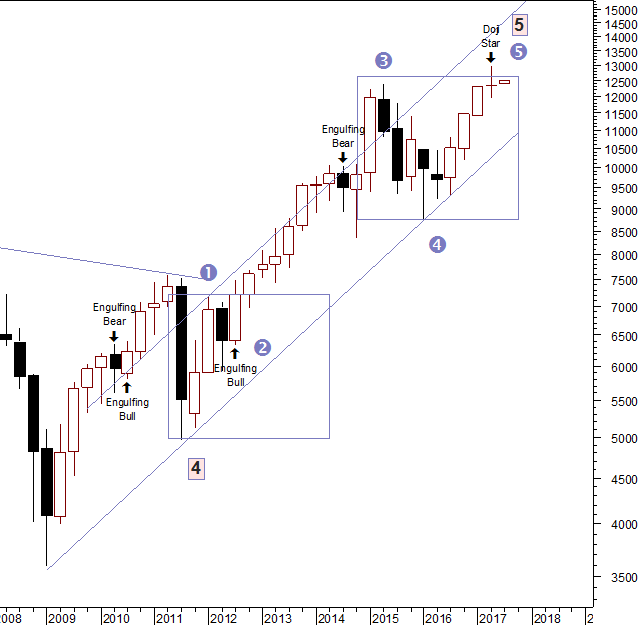 KARACHI 100
A very steep fall in the Karachi 100, and it is in wave 5/5, but the 5th wave did not achieve the Fibonacci or channel target. So I leave it open as to whether the final top is in or not. While possible ideally it should extend some more.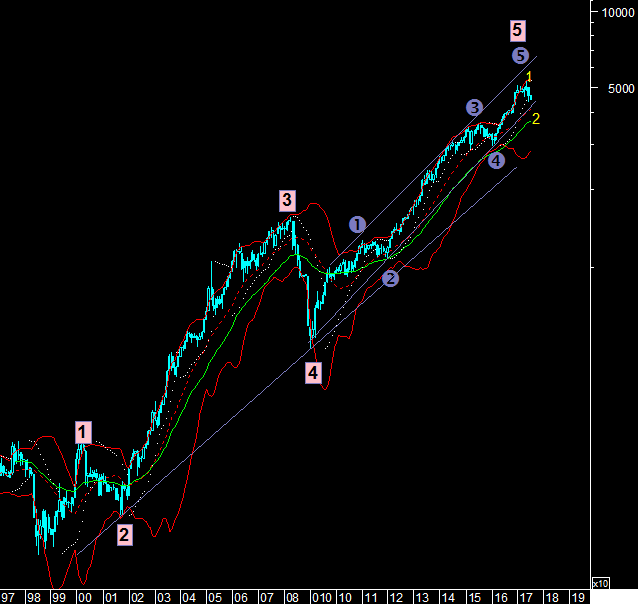 Adam Smith Associates offers trade & commodity finance related services & solutions to its domestic and international clients. Views expressed in this article are purely of the author – Mr Rohit Srivastava – a leading technical analyst. Visit www.adamsmith.tv for services offered by Adam Smith Associates Pvt Ltd