It is rare that any big decline in the broad market does not include a decline in the key indices so here is a look at what has happened in this space.
The RS of the Midcaps fell a point below the lower end [green indicator] of the wedge like pattern in the indicator.Staying below the line should mean that the trend in Midcaps has reversed.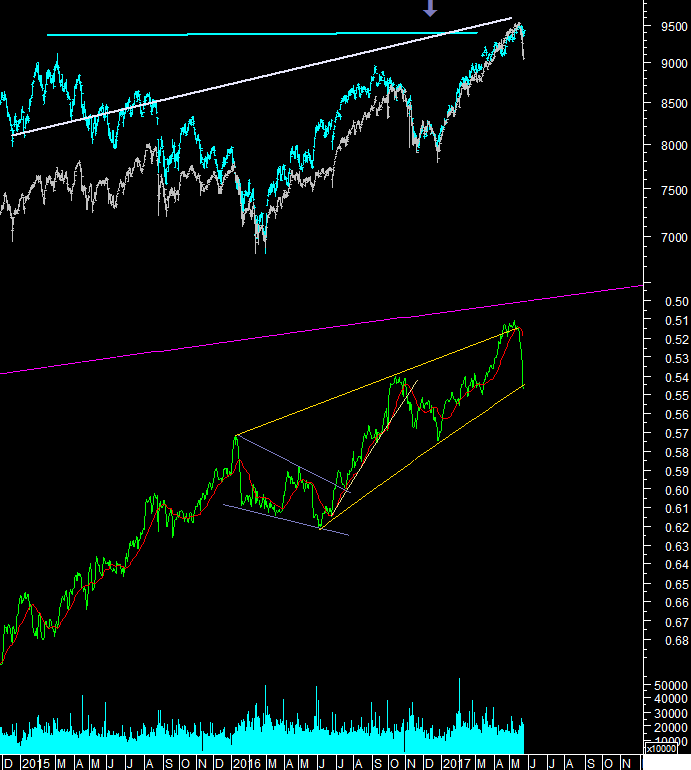 The wave count of the BSE Midcap index shows all the moves up and down from 2015 onward as 3-3-3-3-3 so this is a ending pattern and not a trend which would have been 5-3-5-3-5.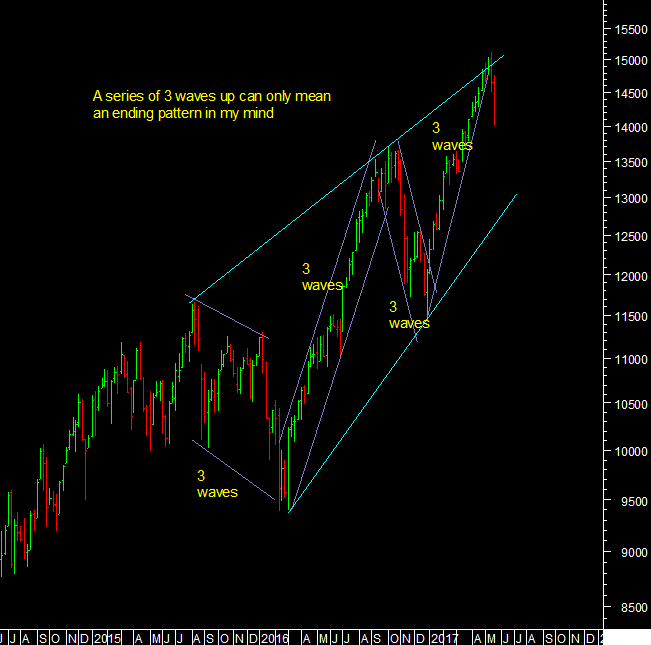 Tomorrow I will look at the updates data after expiration and see if there is any new evidence there. But till then today's bump up in Nifty is a reminder of 2013 Jan when the Nifty made one more new high at the end of the month even as Midcaps were down 8%. So here instead of a ending pattern as shown by me for the BSE 500, the Nifty maybe forming an expanding triangle at the top. This allows the Nifty to go to closer to 9600 before topping out and joining the Midcaps. This is not certain or necessary but an open possibility and may happen on just 1-3 stocks with high weight.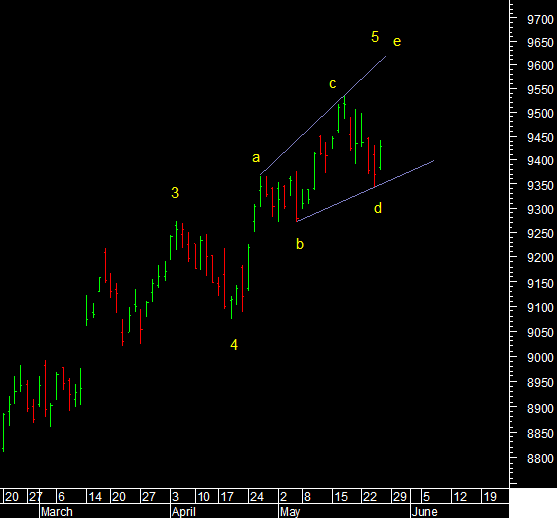 Adam Smith Associates offers trade & commodity finance related services & solutions to its domestic and international clients. Views expressed in this article are purely of the author – Mr Rohit Srivastava – a leading technical analyst. Visit www.adamsmith.tv for services offered by Adam Smith Associates Pvt Ltd