Euro
The Euro spent months forming a triangle. And I called it a leading diagonal. But the dip in May was not large enough. A leading diagonal is a wave 1 pattern. Wave 2 is a correction that should retrace wave 1. That did not happen.
So it is possible to mark the Euro as a triangle as shown and the trend up starts as an impulse only from the April low. This is a viable option and we will leave it open. The implications for the trend are nothing. It will only come into important when we try to mark an end to the Euro bull market 5-7 years from today. Right now we are trying to count 5 waves up from the April low and are only in wave 3. So no meaning top is around the corner. Short term reactions however cannot be ruled out whenever we get short term overbought. That is all.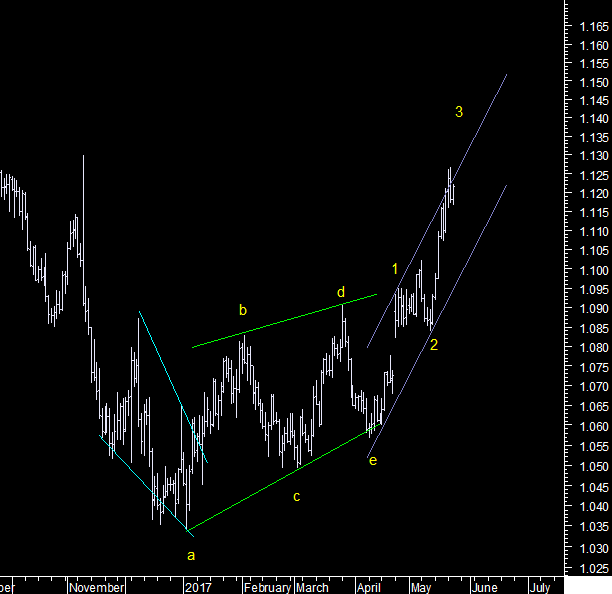 USDCAD
I am having to flip flop on some of the currency pairs because the weak dollar trend is a Macro trend. So with the USDCAD failing to go above the 61.8% mark in blue we should consider that wave C down can start. It can fall to 1.31 and if that breaks we are looking at 1.30 and then C=A at 1.17 The big picture may appear like a head and shoulders top with the neckline near 1.30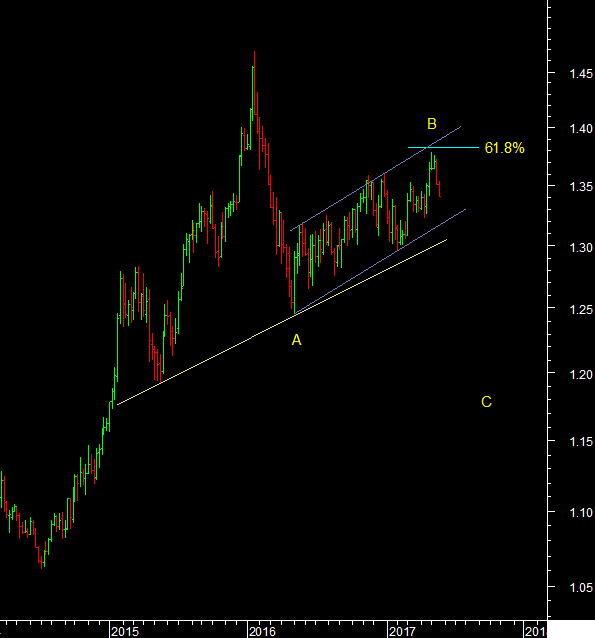 USDINR
USDINR completed a long term A-B-C decline recently and has started to rise impulsively. So far only minor wave i and ii are complete iii up started today and points to 65.50. The support is at 64.30 at the 20dma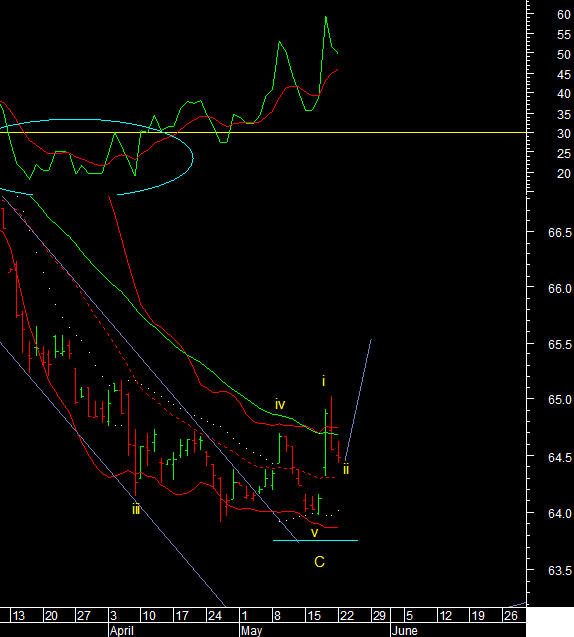 One more dip in the dollar index to maybe 96.40 would complete wave III and a short term bottom for wave IV up may develop. Sentiment in the dollar is now at 5% bullish only which is a super extreme. A little cooling off for a few weeks in wave IV should create the space for wave V down.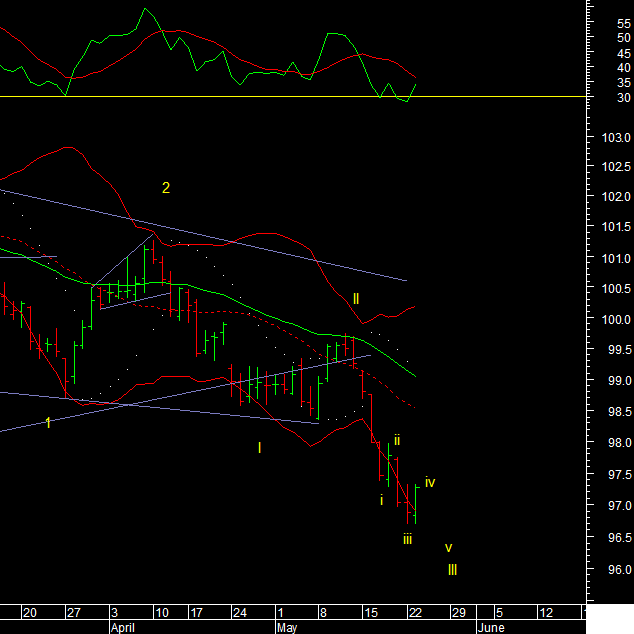 Adam Smith Associates offers trade & commodity finance related services & solutions to its domestic and international clients. Views expressed in this article are purely of the author – Mr Rohit Srivastava – a leading technical analyst. Visit www.adamsmith.tv for services offered by Adam Smith Associates Pvt Ltd