USDBRL
Time to consider the bull case for the USDBRL again. The real has taken support on its long term trendline and started to push higher. The wave count longer term is indicative of a 5th wave that can go to a new high. 3.16 is the lower end of the channel that is acting as the pivot for the trend. 4.11 is the mid channel level.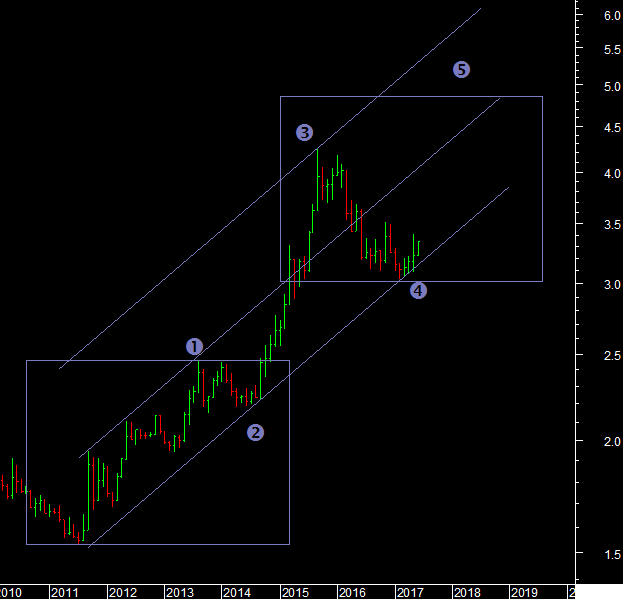 Dollar Index
The dollar index took support on the 20dma at 97.07 and should be heading higher towards the 38.2% retracement mark at 98.19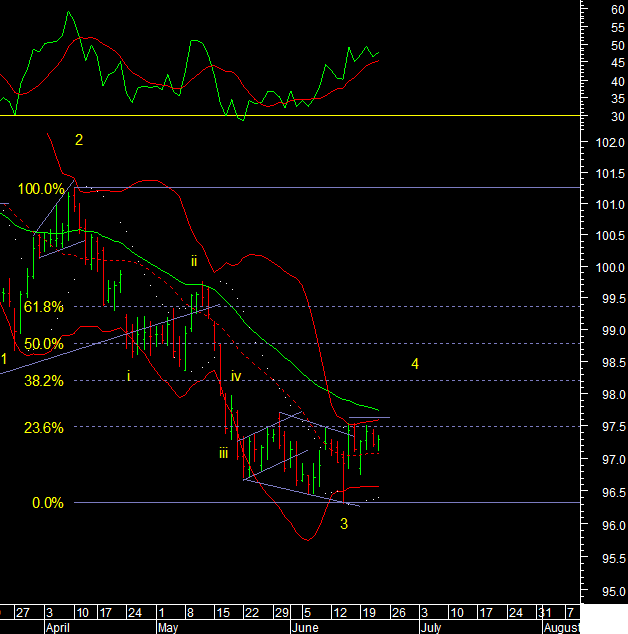 USDINR
USDINR – came very close to the reverse channel. That means take a line of the tops and then take a parallel trendline and put it to the lows. That was at 63.50. The upper end of the channel is at 90, 5=1 is at 85. So the risk reward favors USDINR bulls. I have been marking the rise from the 2008 low as a impulse long term and we should be about to start wave 5 of the move next based on channels.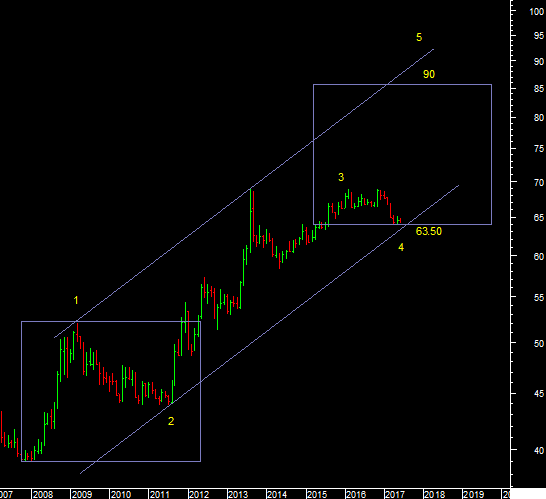 Adam Smith Associates offers trade & commodity finance related services & solutions to its domestic and international clients. Views expressed in this article are purely of the author – Mr Rohit Srivastava – a leading technical analyst. Visit www.adamsmith.tv for services offered by Adam Smith Associates Pvt Ltd