GOLD
Gold weekly charts show that we closed down for the week. And did so at the 1300 level a third time raising the chances of a triple top. Odds go up that staying below 1300 we go back lower towards the lower end of the triangle near 1186. Short term support to watch is 1269 a and after that 1251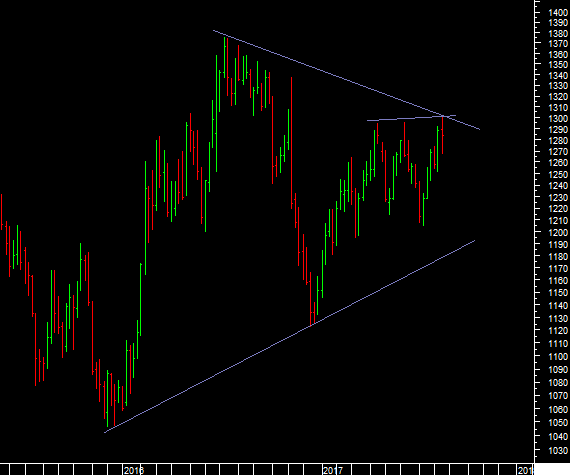 SILVER
Silver prices facing resistance at the 61.8% retracement of the previous decline from April to July. The level is 17.25. If prices do not go above this mark then they may enter a fresh corrective phase down from here. 16.69 is the first support at the 20dma.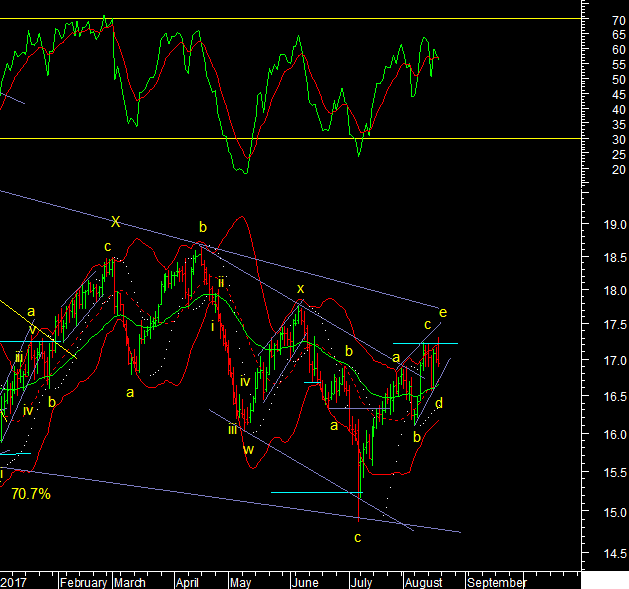 COPPER
Copper – the trendline of the last two highs rising to 3.02$ is an important short term resistance level from where prices can react short term. So keep a watch on it. This is a weekly chart.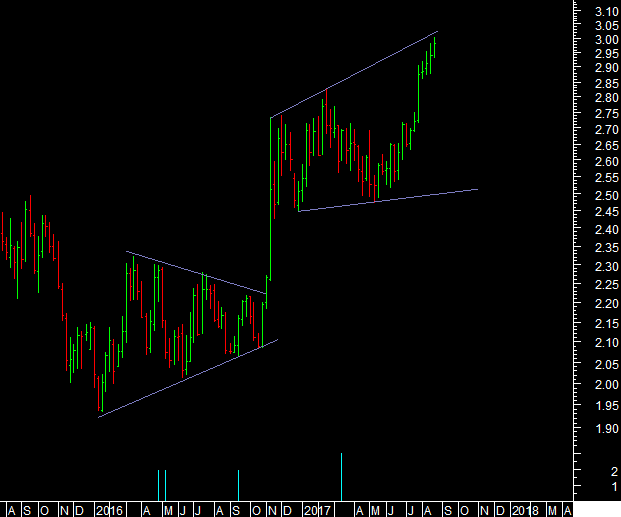 CRUDE MCX
Crude broke below the rising trendline from the June bottom. MCX prices may go back to test the neckline support at 2745. Resistance is near 3100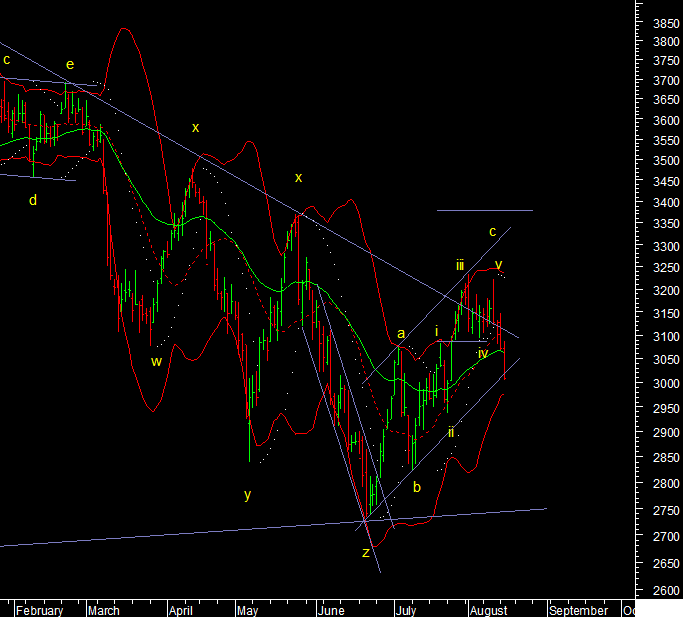 Nickel MCX
Nickel bounced back in wave b of iv. A reverse parallel channel shows support at 655-652 and the upside in wave v from there at 725 or higher if it extends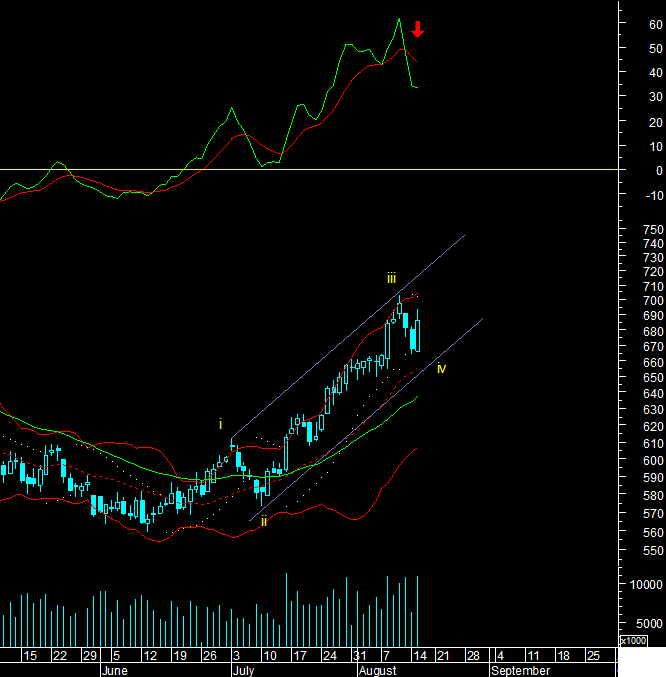 SUGAR CSCE
Sugar – The recent rise in Sugar prices ended in some kind of triangular structure and the decline is getting impulsive. This makes me look at the next best alternate for Sugar prices. This shows that the fall is wave 5 and that is not good news on the big picture view that I have backed for long. 11.43$ is the current target for wave 5 based on 5=1. But we should keep it open for prices to extend to the lower channel and neckline near 10.50 as well.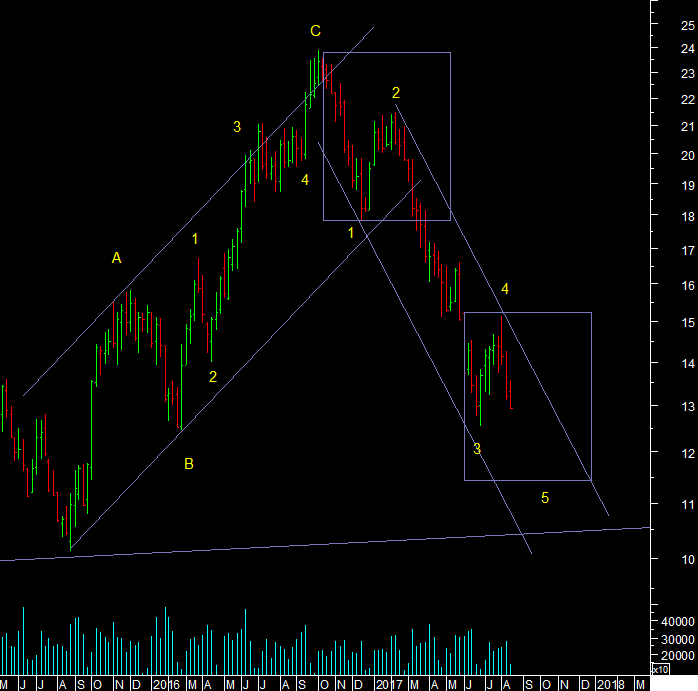 Adam Smith Associates offers trade & commodity finance related services & solutions to its domestic and international clients. Views expressed in this article are purely of the author – Mr Rohit Srivastava – a leading technical analyst. Visit www.adamsmith.tv for services offered by Adam Smith Associates Pvt Ltd