COPPER
Copper could pull back to the 20dma at 2.83, and if it closes below that then take it seriously for a possible deeper set back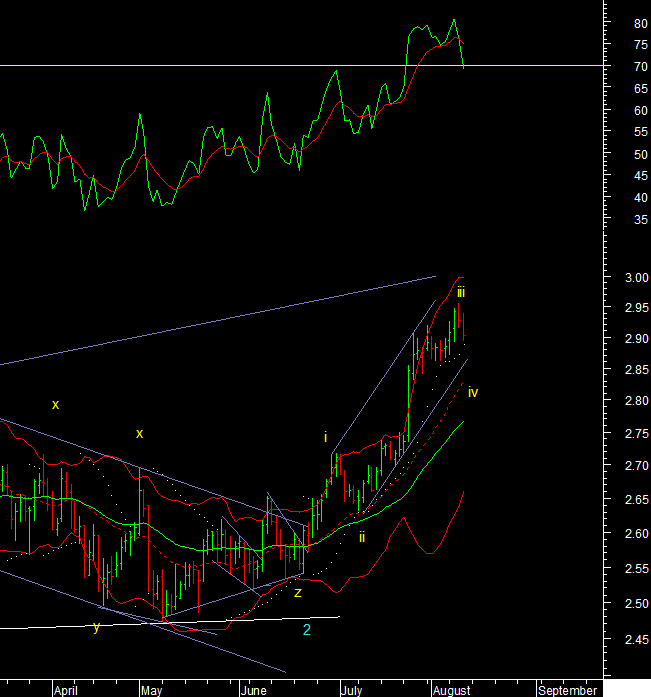 LEAD MCX
Lead prices sold off and did not continue as expected. The daily momentum crossed over to the sell side. Chances are that wave III did not take off, and a close below 147.54 would indicate that we are again in a correction and may retest 140 or lower.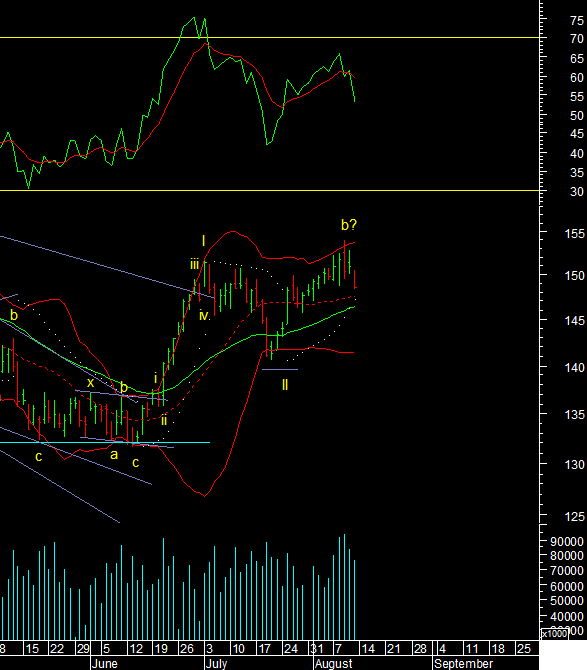 ZINC MCX
Zinc prices recently paused near a key Fibonacci resistance where b=138.2% of a, as shown. If the recent high is surpassed then we continue higher in wave iii to levels discussed before. Failure however would trigger an expanded flat set up where wave c at 173 maybe seen in a decline. In an expanded flat wave b goes higher than the top and c goes lower in a ratio of 161.8% of a.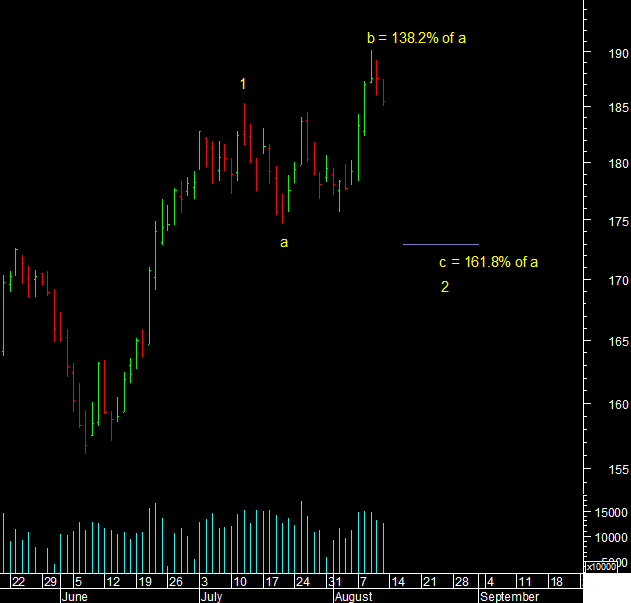 CRUDE
Crude fell below the level discussed day before. The implications are that the entire rise from the June bottom is corrective. The rising trendline on the chart at 47.10 is the last support below which we should be in wave E down.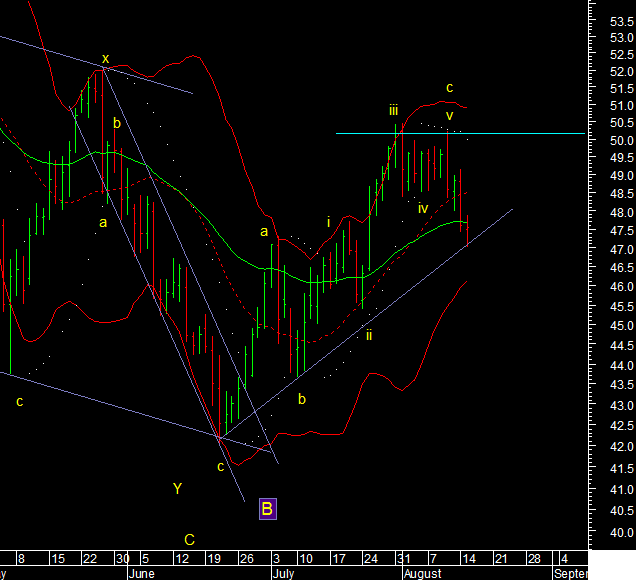 Failure to go above the 61.8% mark means that we may now be forming wave E of a running triangle. Wave E can either test the neckline at 42.80 and bottom there or maybe even break below it. If 42 is broken then maybe even a alternate pattern will develop with a dip to the 61.8% retracement mark near 37.3. Ideally we should not break 42.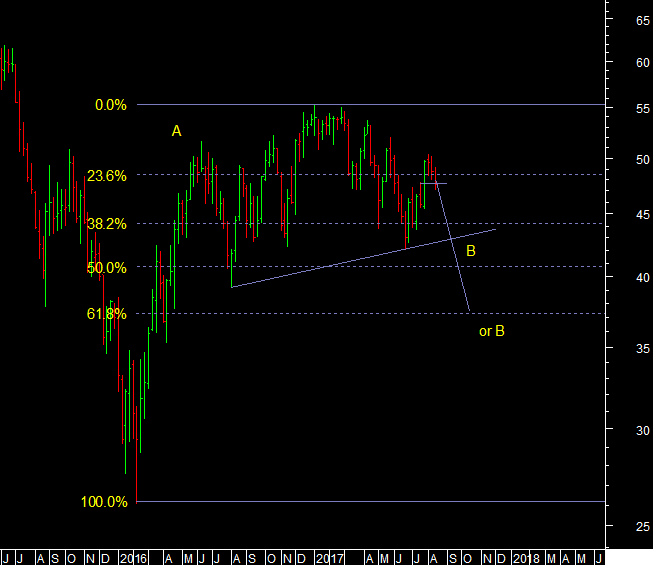 GOLD
Gold – sold off in two days again from the upper end of the rising channel and the 1300 mark for a third time. The daily momentum rolled over to the sell side. so unless we see a fresh pick up in gold maybe it will repeat the same pattern. 1261 is the trendline support a break of which will confirm that we are heading back to 1206 nekline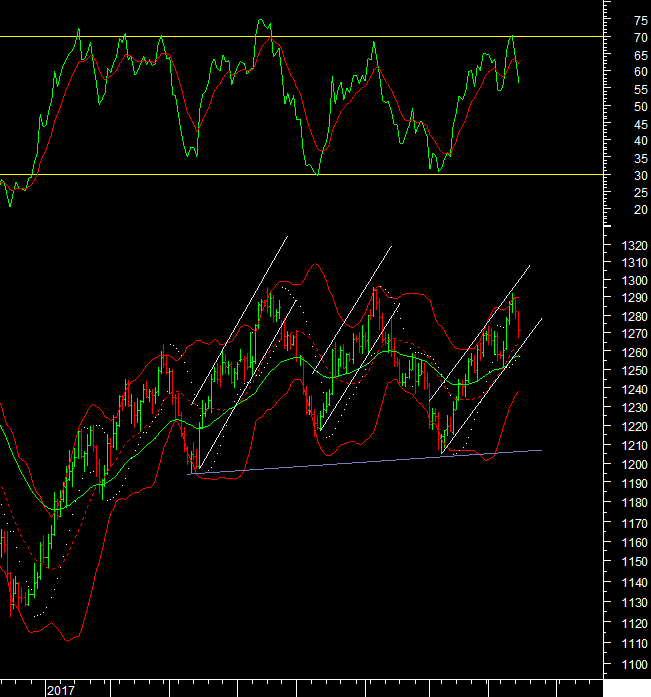 Adam Smith Associates offers trade & commodity finance related services & solutions to its domestic and international clients. Views expressed in this article are purely of the author – Mr Rohit Srivastava – a leading technical analyst. Visit www.adamsmith.tv for services offered by Adam Smith Associates Pvt Ltd