Gold is sitting on its 20dma at 1263, but it has witnessed a trendline break. So I want to highlight that there were two trendline breaks in the last year and both saw steep corrections in Gold prices. So maybe I need to be open to the idea that this break too can be one. Below 1263 we would go back to test the trendline of all the lows at 1226 once more. We are in FED week and the dollar index has very low sentiment so we should be prepared for a snap back rally in the dollar and a correction in gold if it happens. This will not change the long term picture but delays the immediate rally to higher levels. In fact if we do fall that far I would be open even to my April view that we can test the trendline of the bottoms formed since 2015 at 1164 one last time. A close below 1263 would be a starting point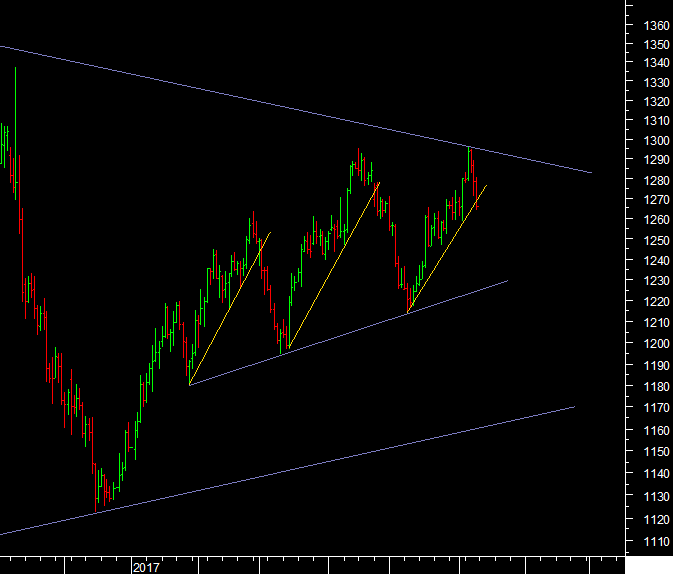 Copper And Gold
Copper and Gold have been having an awkward relationship for a while. While most commodities move in the same direction with a lead lag, these two have lagged to the extent that it is looking like an inverse relationship. So while both are up over two years they do so in alternation. The chart should speak for itself. So with Copper breakout last week gold sold off and I wonder if that is a trend for now. The reason for this inversion could simply be the way inflation and bond yields have been swaying causing Real interest rates to swing both ways. That has a rather direct impact on this asset class. Falling real interest rates are bullish for gold and they rise on economic demand expansion.
Zinc MCX
No respite yet for most base metals. So after the recent bounce in Zinc from the 155 level that I anticipated are we in an up trend. I am forced to check hourly charts and the recent rise appears 3 waves and done so this means there is risk of breaking below the 155 mark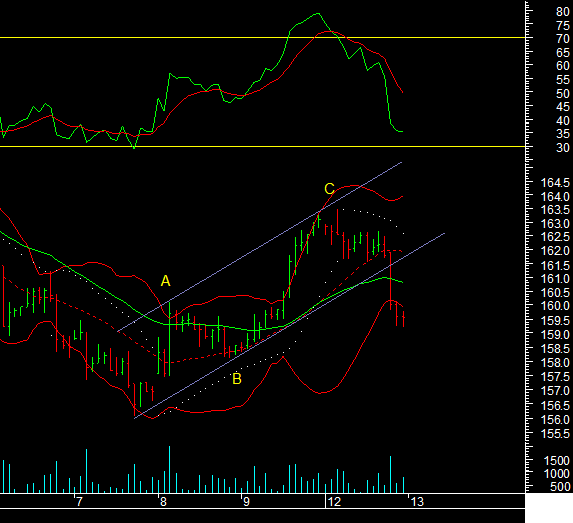 Then if I draw a wider channel around prices it can go down to 148 next.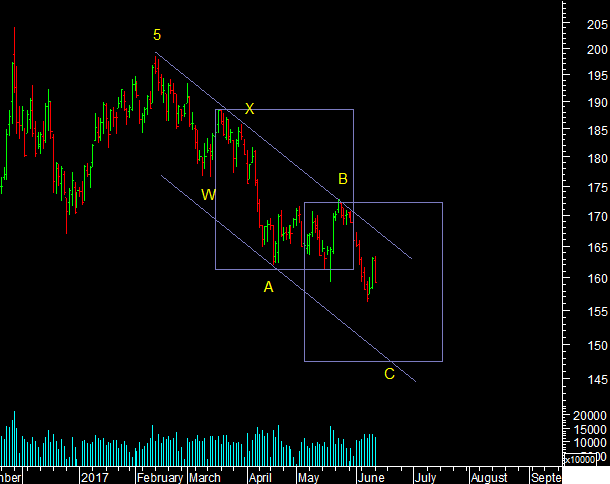 Lead MCX
Lead MCX broke its swing low. Here each correction leg is equal in size so if the last one Z is also equal we can go down to 128.
Silver MCX
Considering an alternate scenario for Silver if it continues to weaken as it closed below the averages yesterday. What this suggests is that the larger correction in Silver is still going on and we will retrace 78.6% of the 2016 rally if C=A is achieved. This is in the range of 15.30-15.20$.
In MCX terms it will mean a retest of 36000 at the lower end of the one year falling channel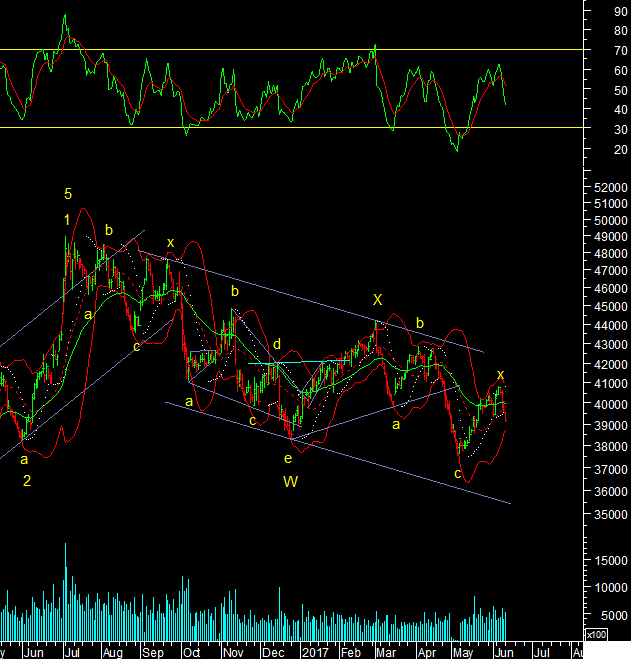 Adam Smith Associates offers trade & commodity finance related services & solutions to its domestic and international clients. Views expressed in this article are purely of the author – Mr Rohit Srivastava – a leading technical analyst. Visit www.adamsmith.tv for services offered by Adam Smith Associates Pvt Ltd