US 10 Years T Notes
No change here – the rising 10 year notes, meaning lower US yields continue to indicate the short term risk off mode of US markets.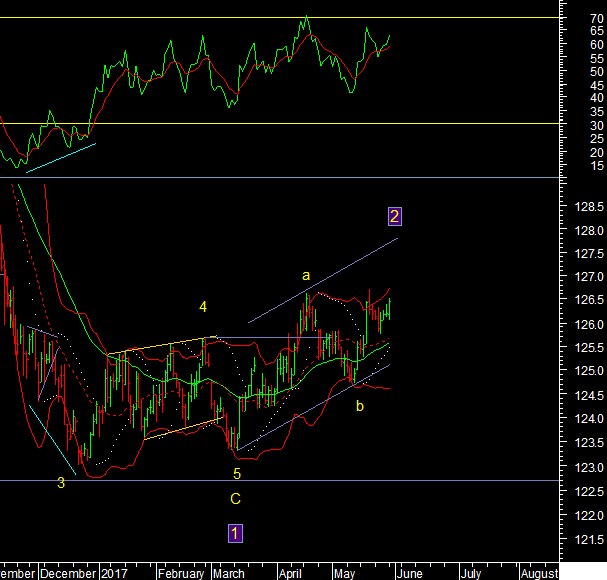 CRB Index
Simple progression for the CRB index – 5 waves up and then a 61.8% retracement. Next wave iii up should start.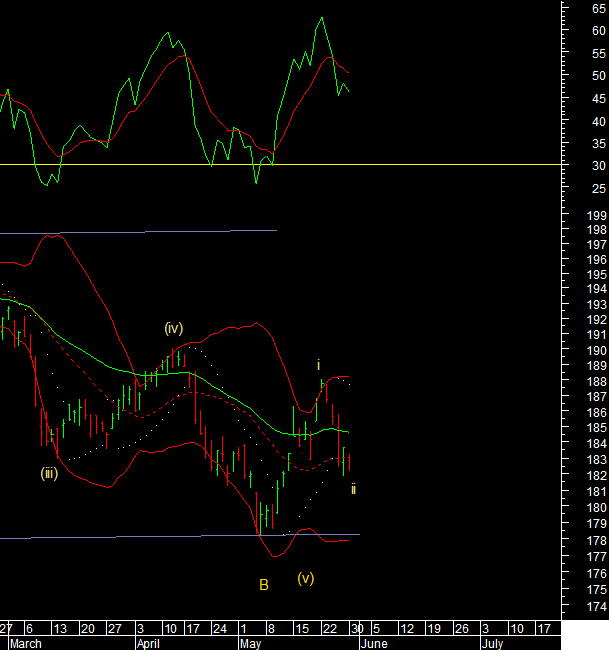 USDCNY
I have flipped from expecting a smaller degree 4th wave or larger degree 4th wave on this contract. This week break of the rising channel from the 2015 low should mean that it is a larger degree wave 4. EWI thinks the larger 3 wave rise is A-B-C, but I keeping the fall a 4th wave till the 23.6% retracement mark near 6.75. Will wave 4 end in A-B-C as shown or continue to form a triangle over many months? We will see. Below 6.75 it would be better to consider more bearish options on the USDCNY.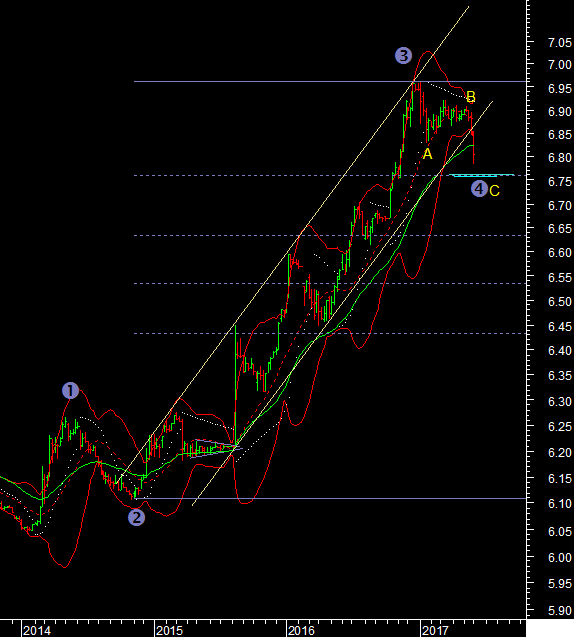 US Dollar Index
The US dollar index made a new low as it starts wave v of 3 down towards 95. The falling dollar is gathering momentum against all odds. The sentiment that was an extreme 5% bullish went back to 14% based on the Daily Sentiment index. The pace of the fall might accelerate from here once 96.50 breaks. We should be open to targets overshooting quickly as well. In fact if any this one macro trend could end up being the reason that the RBI actually cuts interest rates this week. To keep the rupee from getting too strong. Will be interesting to see what they do and why this week given the mix of diverging factors at work.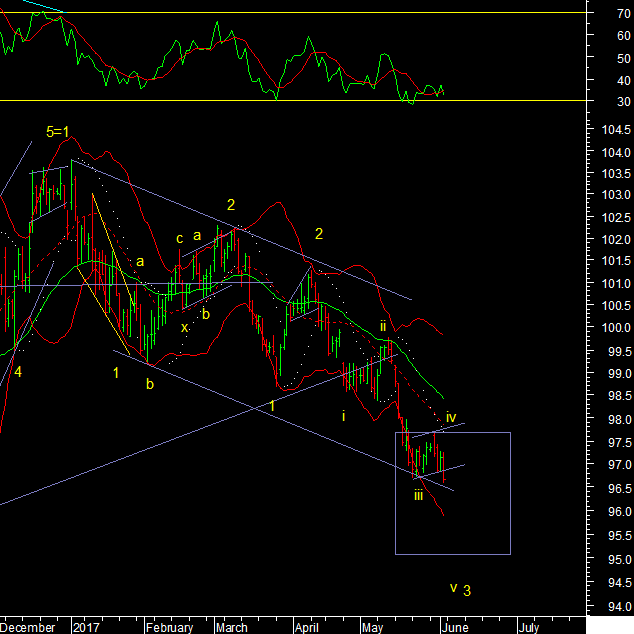 Euro
Reviewing the Monthly charts today as we ended the Month yesterday. The Euro closed well above the 20 month average of 1.094 which is now a major support or pivot for the trend. This after 2 positive divergences in the RSI indicator between 2015-2016. The next hurdle is the 40 month average near 1.15.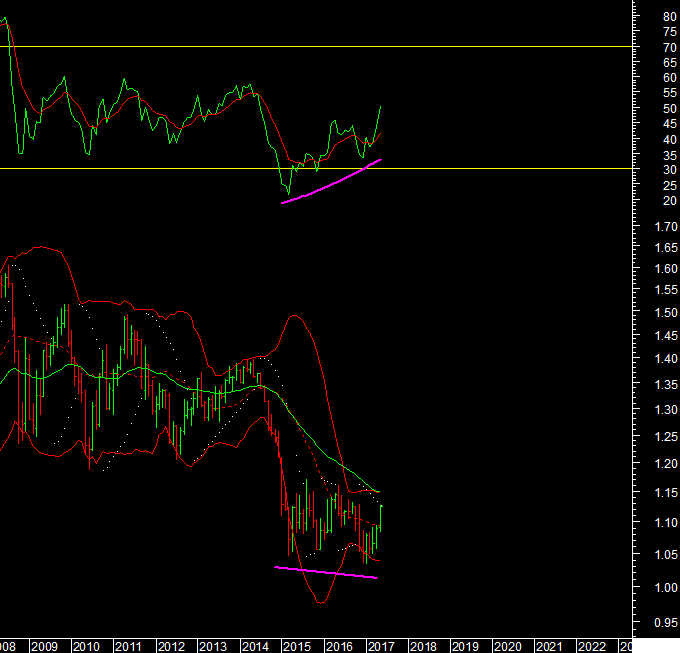 Adam Smith Associates offers trade & commodity finance related services & solutions to its domestic and international clients. Views expressed in this article are purely of the author – Mr Rohit Srivastava – a leading technical analyst. Visit www.adamsmith.tv for services offered by Adam Smith Associates Pvt Ltd