German 10 Years Yields
The trend towards German 10 year yields is going to be global. In other words higher interest rates is not a trend situated in the US alone, it is spreading and will hit our shores no matter what. Here No matter what means even if RBI lowers interest rates next week bonds will eventually sell off and signal higher rates. The RBI cannot change this unless it intervenes in the bond market with OMOs. Or the government with a new Demo like scheme to fund the banks bond buying. Remember banks have used up more than their SLR ratios anyway.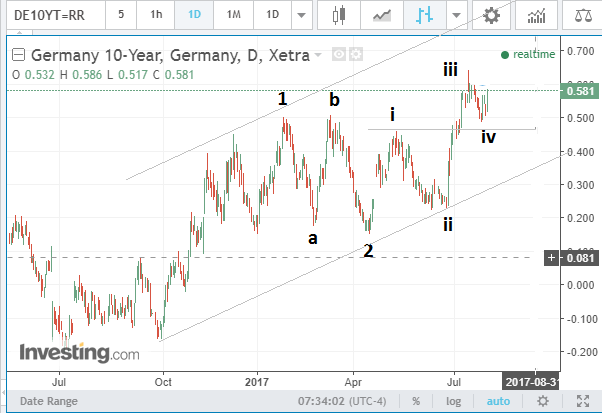 US 30 Years Treasury Bonds
US 30 year bonds closed down for the day ending a 3 wave advance from the July bottom. This should mostly mean that wave II up is over and wave III down starts next which should see bond prices fall much further below the wave I low. This ahead of the FED could mean that any rate pause is discounted in the prices.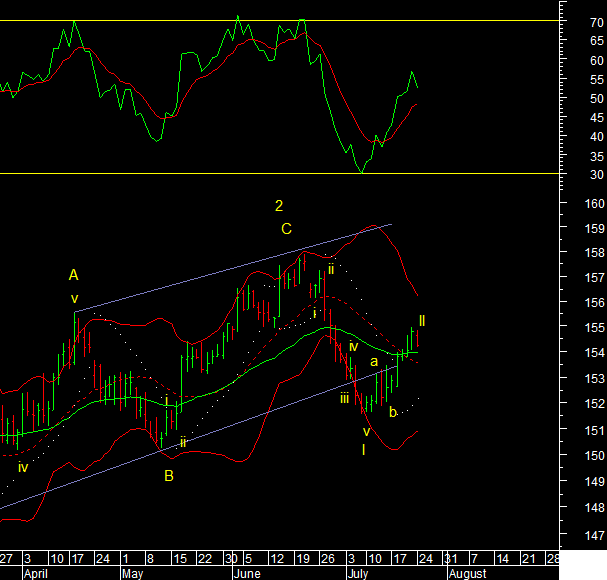 US 10 Years T Notes
The 10 year note yields moved higher yesterday and the yield chart appears more clear that wave 3 up may have started. The chart of the notes itself does not show this as clearly. The yields have broken out of the downtrend and made a higher bottom. Once the recent top is surpassed we should see a meaningful rally on yields.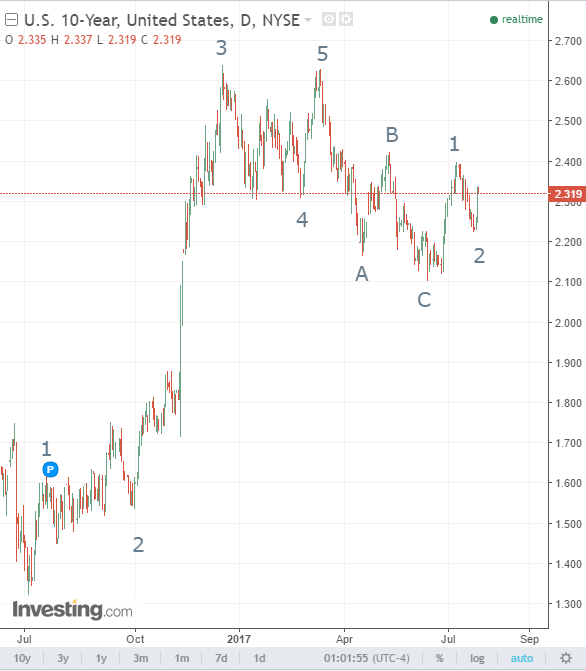 Adam Smith Associates offers trade & commodity finance related services & solutions to its domestic and international clients. Views expressed in this article are purely of the author – Mr Rohit Srivastava – a leading technical analyst. Visit www.adamsmith.tv for services offered by Adam Smith Associates Pvt Ltd