SUGAR CSCE
Global sugar prices are again rising. So wave 4 triangle appears ruled out. EWI was considering it and I waited for a while and now the price action of the months since July is a base triangle that is bullish. Prices are rising and a bottom may already be in place. Then we could be looking at a multi month rally in Sugar. We closed t at 15.13$ and a close above the 40 week average at 15.30 on a weekly basis would be good confirmation for a bigger move.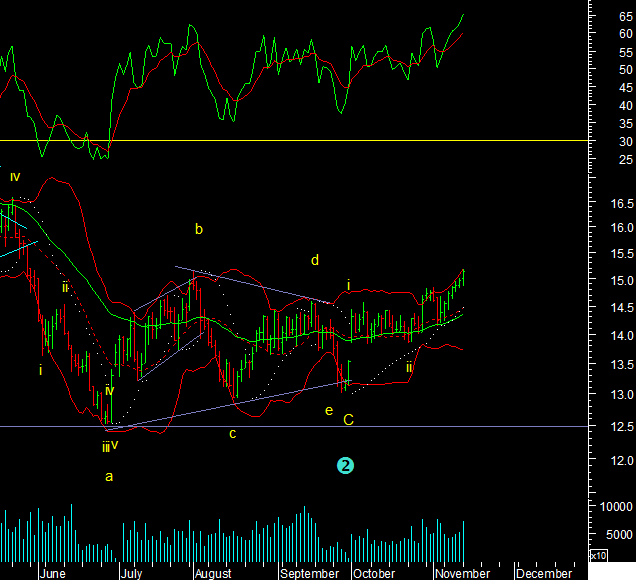 LEAD MCX
Most base metals are back into correction mode and the potential for a further rally appears to have deteriorated. So I was bullish on Lead and it did rally but halted at 78.6% retracement of w below and in 3 waves. So it is best marked an x wave. This takes me back to my initial thinking that the Oct top is wave 5 and we are in a more prolonged corrective phase till proven otherwise. In this case Lead could go back to 61.8% of wave 5 near the lower trendline at 147 for this expanding trading range.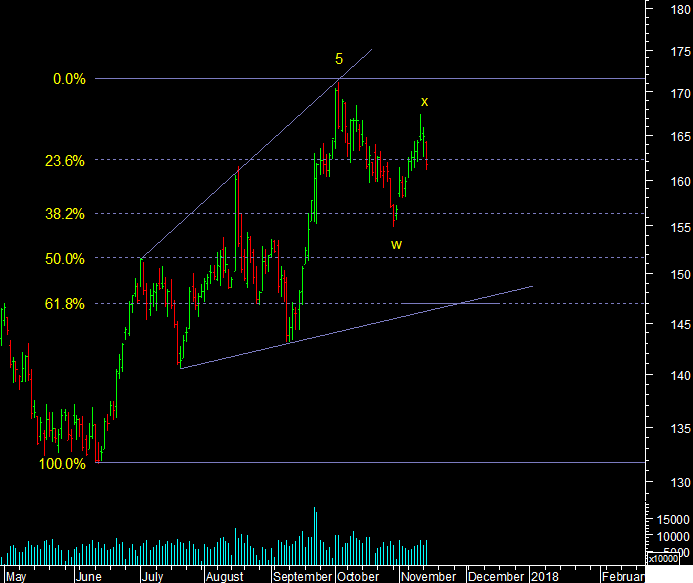 ZINC MCX
Daily and weekly momentum for Zinc are in sell mode and all the moves since the Oct top are 3-3-3-3-3, and it now looks like a triangle. So resistance is at 215.80, and support at 206.50. Below 206.50  we could see a dip back to 190. Retracements are 187.25 and 180.40, at 50% and 61.8%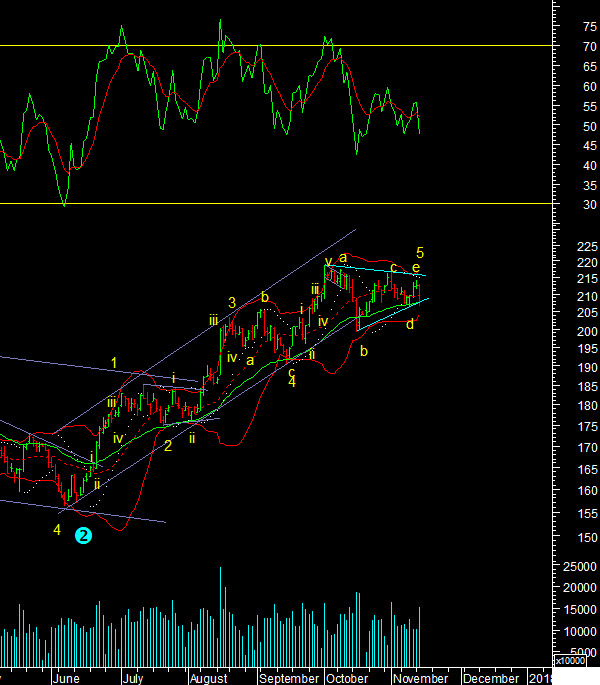 NICKEL MCX
Wrong, that is it, I thought wave 5 ended at a double top but then we broke out. The move to new highs ended in three waves, so it must be part of wave 5 [impulse = 5+4 waves ]. So wave 5 can now be marked at the high of 838 truncated in wave v of 5. We closed below the 20dma and can dip to 61.8% retracement at 730. If that breaks then the 20 week average is at 708.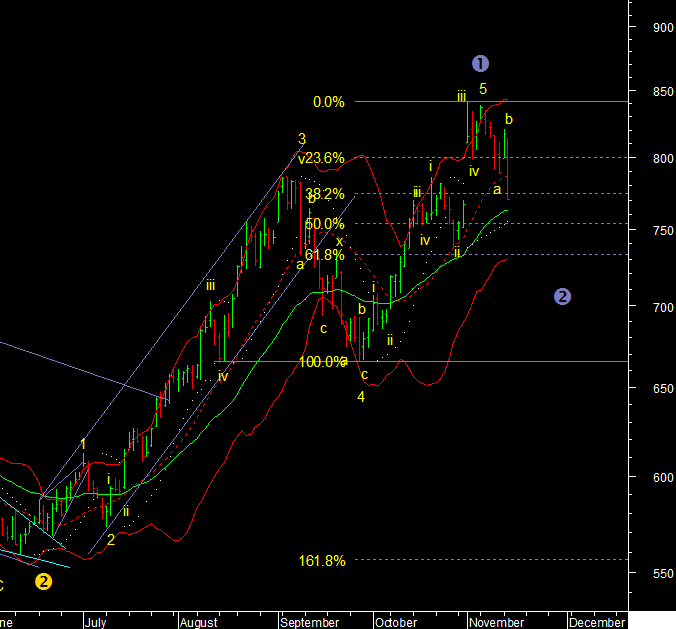 GOLD
Gold formed a triangle and it appears to be taking support at the 1270 mark. So possible that we get a short term rally with the dollar falling. A move above 1288$ would indicate a rally to 61.8% near 1320. At this stage I still mark this as wave B and not the start of a new wave, though the long term outlook i bullish.